Mt. Forest United Church
LOCATION
Kitchen Pick-Up Location: Mount Forest United Church – 175 Queen St. E.
Mount Forest United Church Hours: Tuesdays 9:00am-2:00pm
Enter the church around the back of the building off the parking lot to the kitchen! For more information or to purchase soup from our Mount Forest location contact Janice at mtforest@therawcarrot.com or 519-314-7579.
Retail locations:
Meat the Butcher, 157 Main Street South, Mt. Forest
Harriston Packing Co, 142 Arthur St., Harriston,
Holstein General Store, 392046 Main Street, Holstein
Freshmart, 90 Wellington Street S., Drayton
Mildmay Cheese Haus, 73 Elora St, Mildmay
Fraberts Fresh Foods, 105 Queen St W, Fergus
Dars Country Market, 6458 Wellington Rd 7, Elora,
Misty Meadows, 031006, Grey County Rd 14, Conn
Parker Meats, 7465 Wellington 12, Alma
Foodland Mount Forest, 121 Main St S, Mount Forest
Foodland Harriston, 9 Elora St S, Harriston
Foodland Palmerston, 150 Main St E, Palmerston
AVAILABLE VARIETIES: 2 sizes only – individual and medium pouch (750ml)
Signature Carrot
Flying Noodle
Lentil and Barley
Loaded Potato Bacon
Mulligatawny
Spicyish Sausage and Cabbage
Veggie Mania
Seasonal varieties available only at Mount Forest United Church
Kitchen Managers Lynne & Janice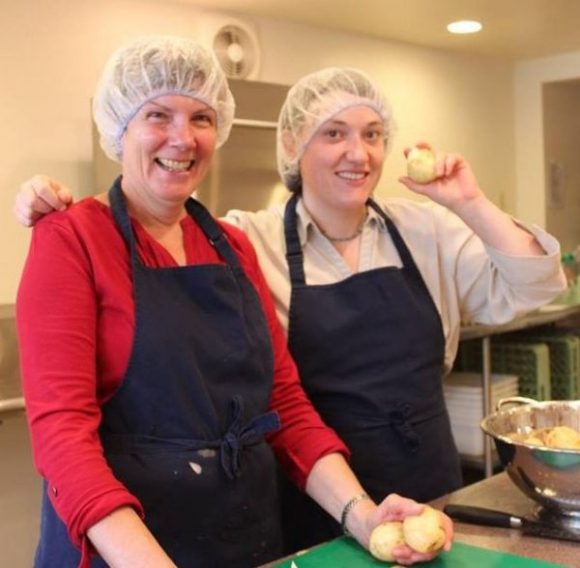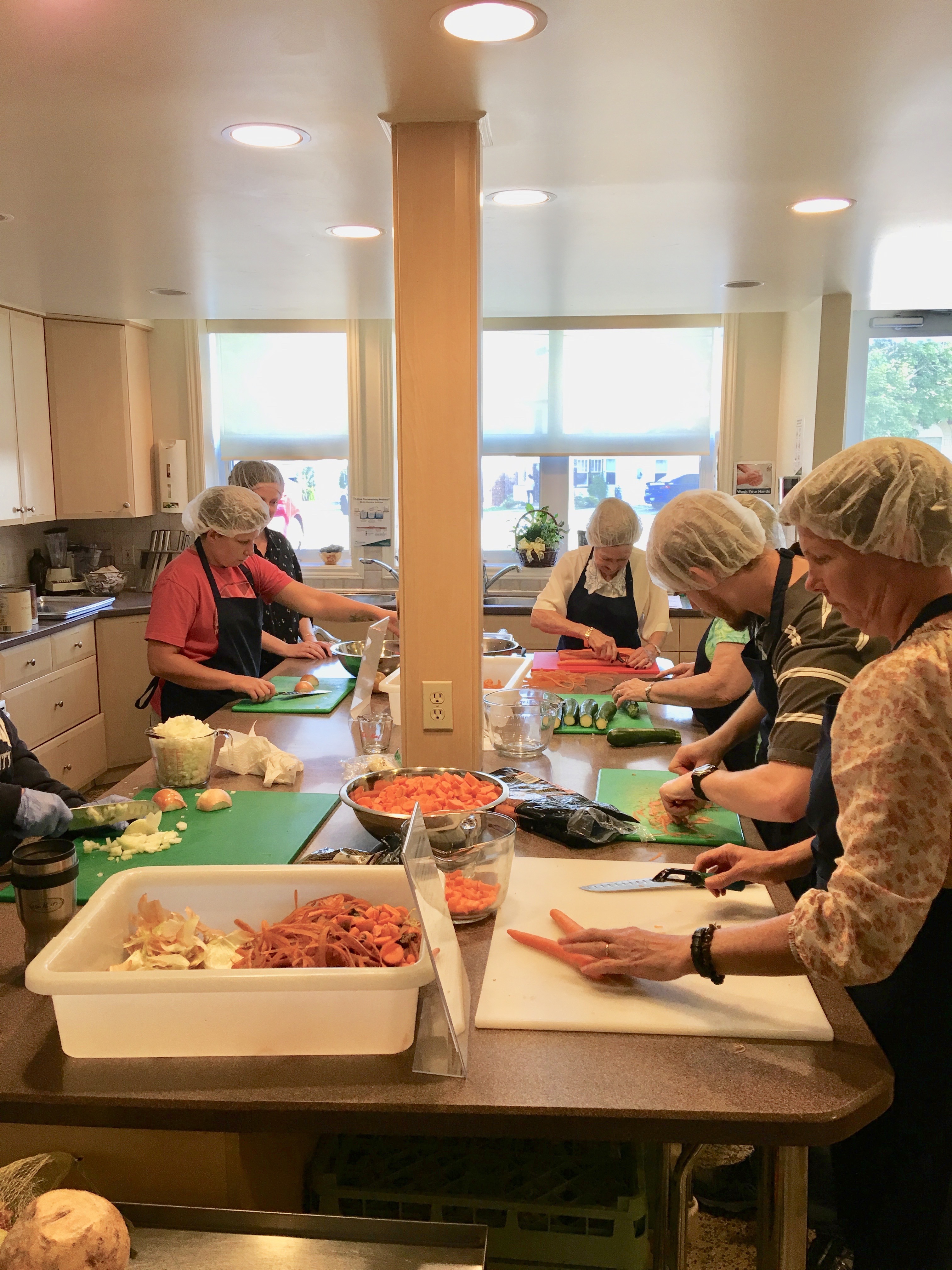 ABOUT US
Founders Janice and Brenda have both been involved with mental health issues for many years. When they heard about the Raw Carrot Soup Enterprise in Paris, they saw that this enterprise would be a way to help people with mental and physical disabilities who are living on Ontario Disability Support Plan benefits.  They love the way the enterprise supports people financially, and provides social benefit with a supportive community of volunteers.
Colleen and Rebecca agreed to take on Mount Forest United Church as the first "baby carrot" franchise.  After a year of work and collaboration, the Raw Carrot Mount Forest was launched in June 2017.
The Raw Carrot Mount Forest started full production in September 2017 , and now has 6 employees, Kitchen Manager Lynne, and several awesome volunteers who support our staff.  Seven varieties of soup are available, at the church, and at Meat the Butcher, 157 Main Street South, in Mount Forest.
THANK YOU TO OUR SUPPORTERS!!!