Not for Profit
Gourmet Soups
Can one bowl of soup help change the world?
The Raw Carrot is a social franchise that partners with churches and nonprofits across Ontario to create meaningful employment for individuals on the Ontario Disability Support Program. The vehicle through which this happens is the preparation, cooking and sales of handcrafted gourmet soup in local communities.
Together, we are "Peeling for Change".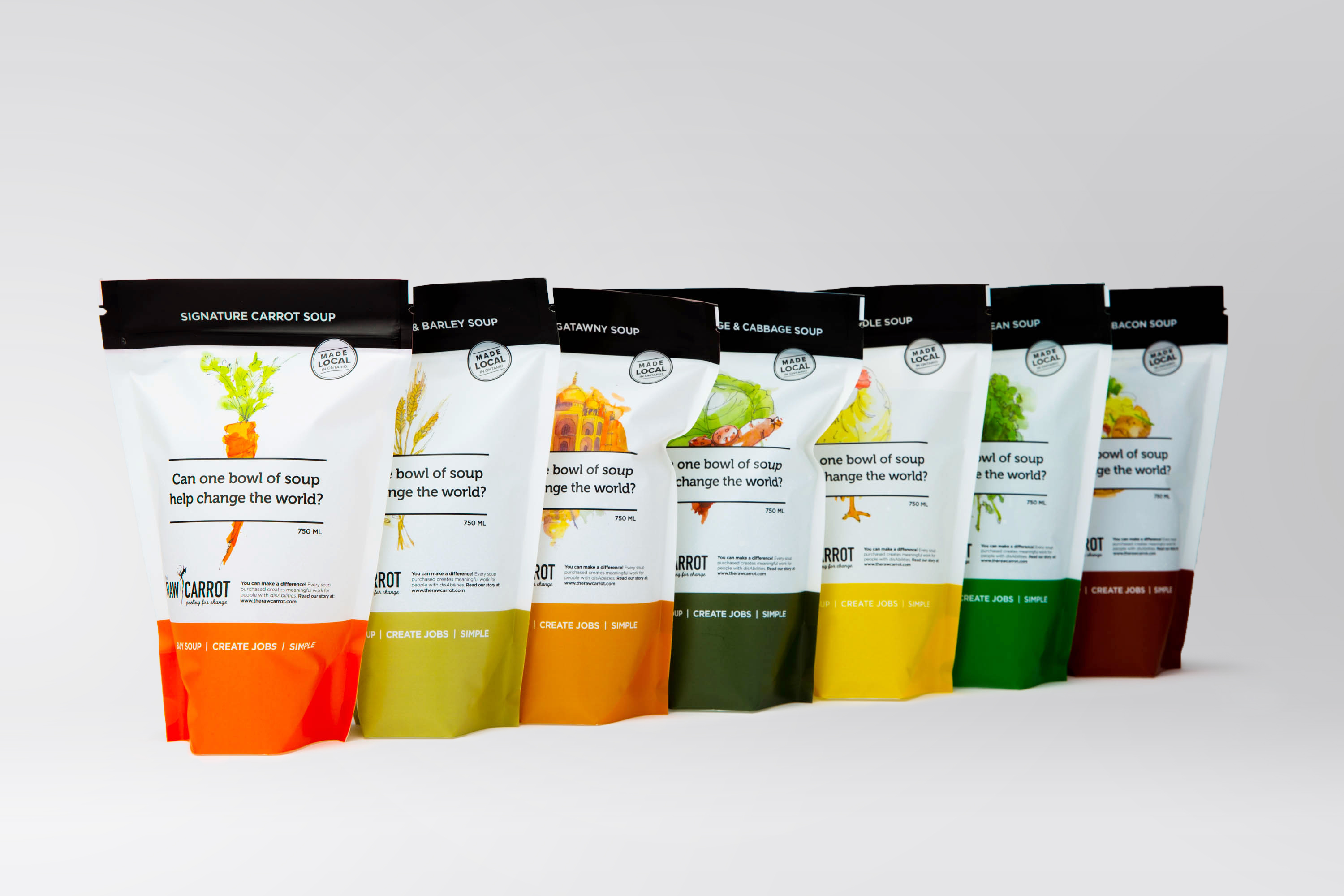 Our healthy soups are handcrafted in small batches, packed with tasty veggies and free of added preservatives. Fresh ingredients are sourced as locally as possible.
We guarantee our soups are
Super tasty

Healthy

Made with real food
We've seen too many supermarket soups that have indescribable meats and ingredients in them. We make the same soups at the Raw Carrot that we love to cook at home for our growing kids. Our soups are chock full of vegetables and high-quality meat although we have options for vegetarians/vegans as well as gluten-free diets.
You can make a difference
Every purchase of gourmet soup helps those in need. Your choice to "buy social" gives people in your community a job, while you feed your family a healthy meal.