Innerkip Presbyterian Church
ABOUT US
Innerkip Presbyterian Church and The Raw Carrot Soup Enterprise have teamed up to start a location in Woodstock.
Stay tuned to hear more details about their River of Life Downtown Ministry and the Raw Carrot ministry in that location.
Community Partners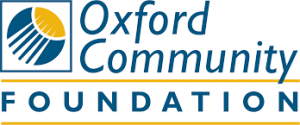 On our way....!
Innerkip is making headway on reaching it's goal to complete a kitchen renovation and start a Raw Carrot site!
Joyce (in June) filling in the "Carrot Graph". IPC has raised $44,333 of their target goal of $50,000 from the congregation! This brings them up to: 
Presbyterian Church of Canada             $20,000
Paris Presbytery                                        $50,750
Maple Leaf Community Fund                  $11,900
Innerkip Presbyterian Church                 $40,333
Total received (or promised) to date:  $122,983
Total needed                                            $166,000