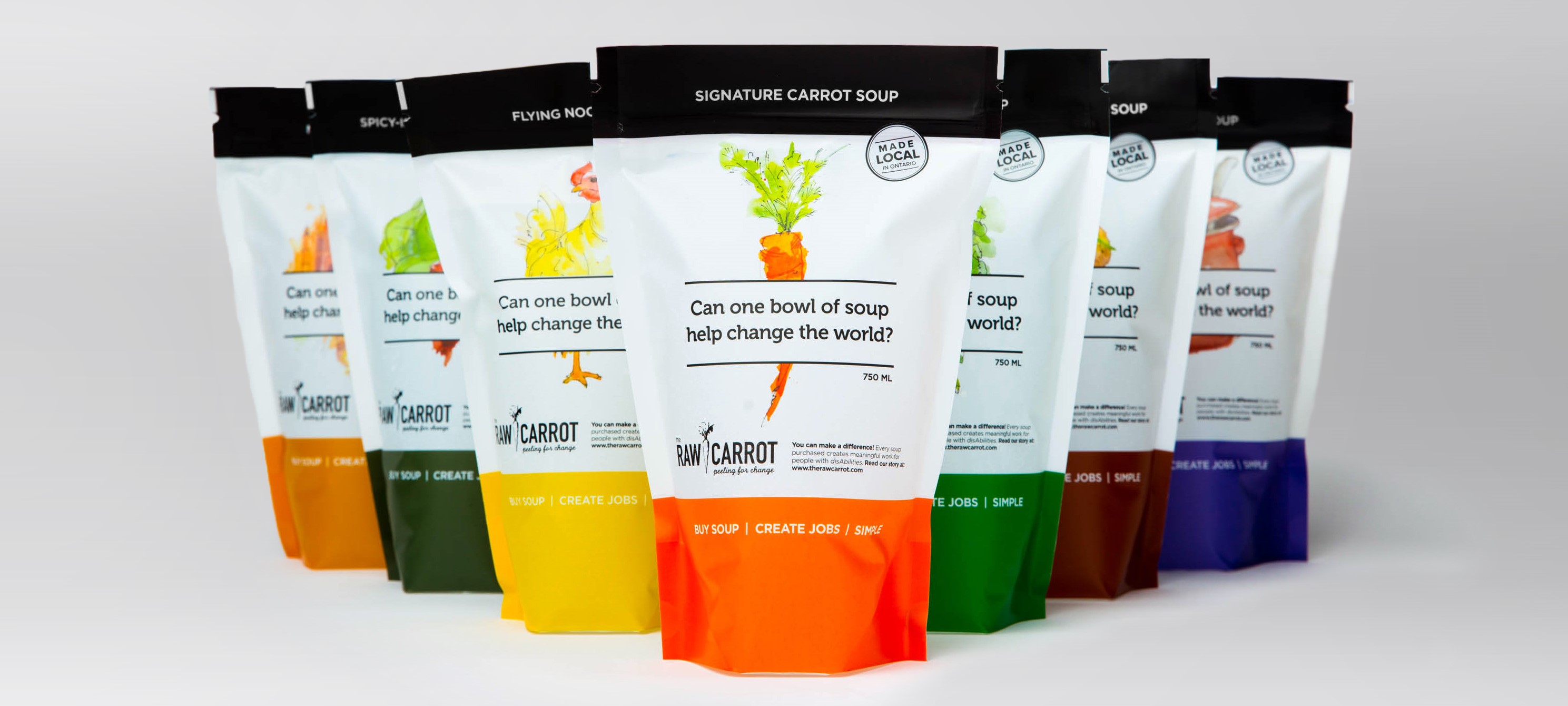 We can't WAIT for you to try our delicious soup!
Every sale of soup helps to create a job for someone living with a disAbility or mental illness in the Woodstock area. 
WOODSTOCK AREA – Farmer's Market (Woodstock Fairgrounds)
Find our handcrafted soup at various the Farmer's Market every Saturday from 7:00am – 12:00pm! Our retail partners sell our 750ml pouches (3-serving size).
OUTLET STORE (Innerkip Presbyterian Church):
 The Raw Carrot ~ Woodstock is an outreach program of Innerkip Presbyterian Church. https://www.thriveatipc.com/ 
We're OPEN at IPC: Wed/Fri 9:00 – 3:00 and Sunday after church
Our outlet sells 3 sizes: 
Individual soup lunch (375ml):  $4.25 each or 6 for $25.00

Medium Pouch (750ml): $8.50 each or 3 for $25.00
To place a large order for pick-up, please email our Kitchen Manager's Gerda & Amberly at: ipc@therawcarrot.com