"Kitchen-pick-up" Pricing!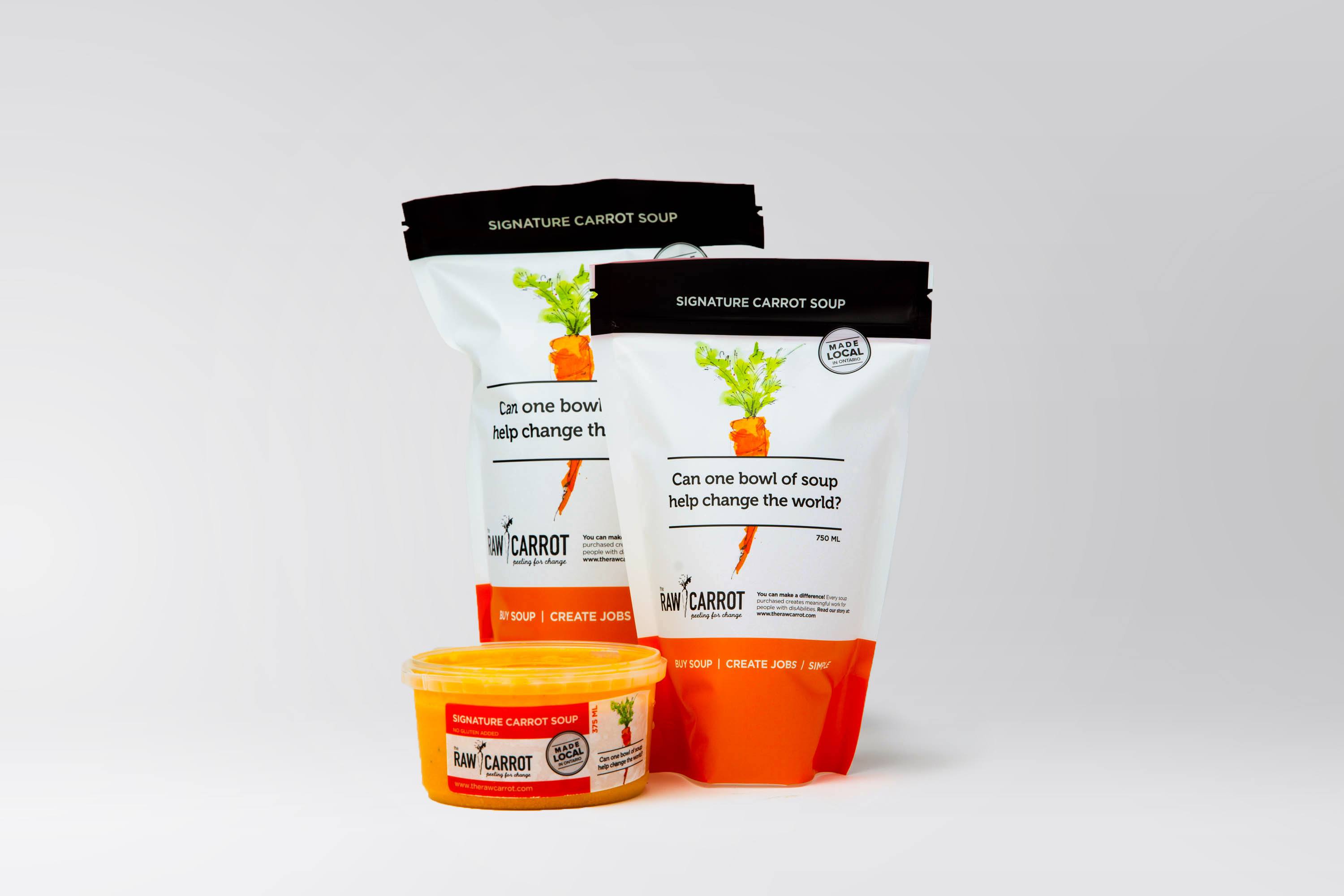 Please contact your closest location for "kitchen pick-up" pricing
Paris Presbyterian Church: karen@therawcarrot.com
Mt Forest United Church: mtforest@therawcarrot.com
Mennonite Central Committee/Stirling Ave. Mennonite Church: jenn@therawcarrot.com
– Gourmet-to-go Meal (375mls)
– 3 Serving Small Pouch (750mls)
– 6 Serving Large Pouch (1500mls)
or SHOP ONLINE  (Paris/Brantford area currently)  shop.therawcarrot.com 
Gift Certificates: Available in any denomination (pick up at church locations) We accept Cash, Cheque, Visa and MasterCard (discount deals available for pick-up cash orders only)
In addition to our church locations, find us at Farm Boy (Brantford, Kitchener, Cambridge & Hamilton), The Windmill (Mt. Pleasant), Ayr & Burford Foodland, Bennett's Apples & Cider (Ancaster), Brantwood Farms, Meat the Butcher & Harriston Packers (Mt. Forest).
How to order? Send us an email at info@therawcarrot.com – let us know what you would like and our staff will have it ready to go for pick up!