"Kitchen-pick-up" Pricing!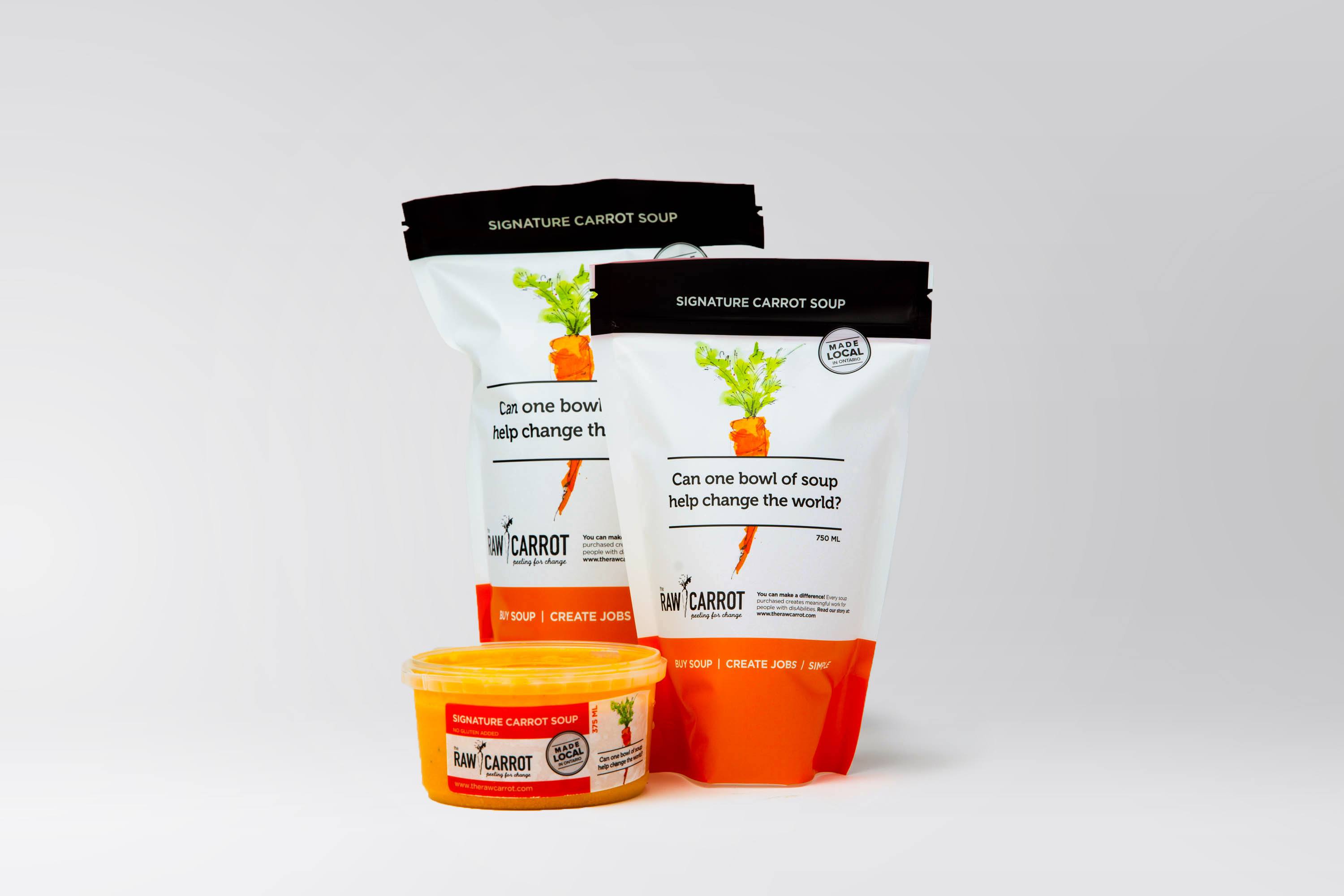 Please contact your closest location for "kitchen pick-up" pricing or to order in large quantities. 
Paris Presbyterian Church: karen@therawcarrot.com
Mt Forest United Church: mtforest@therawcarrot.com
Mennonite Central Committee/Stirling Ave. Mennonite Church: jenn@therawcarrot.com
Woodstock Presbyterian Church ipc@therawcarrot.com 
– Gourmet-to-go Meal (375mls)
– 3 Serving Small Pouch (750mls)
– 6 Serving Large Pouch (1500mls) * not available at all locations
 In addition to our church locations, find us in the freezer section at many retail stores near you.
Click on "Find our Tasty Soup" and you'll find our stores listed by region.  
How to order? Send us an email at info@therawcarrot.com – let us know what you would like and our staff will have it ready to go for pick up!