"Kitchen-pick-up" Pricing!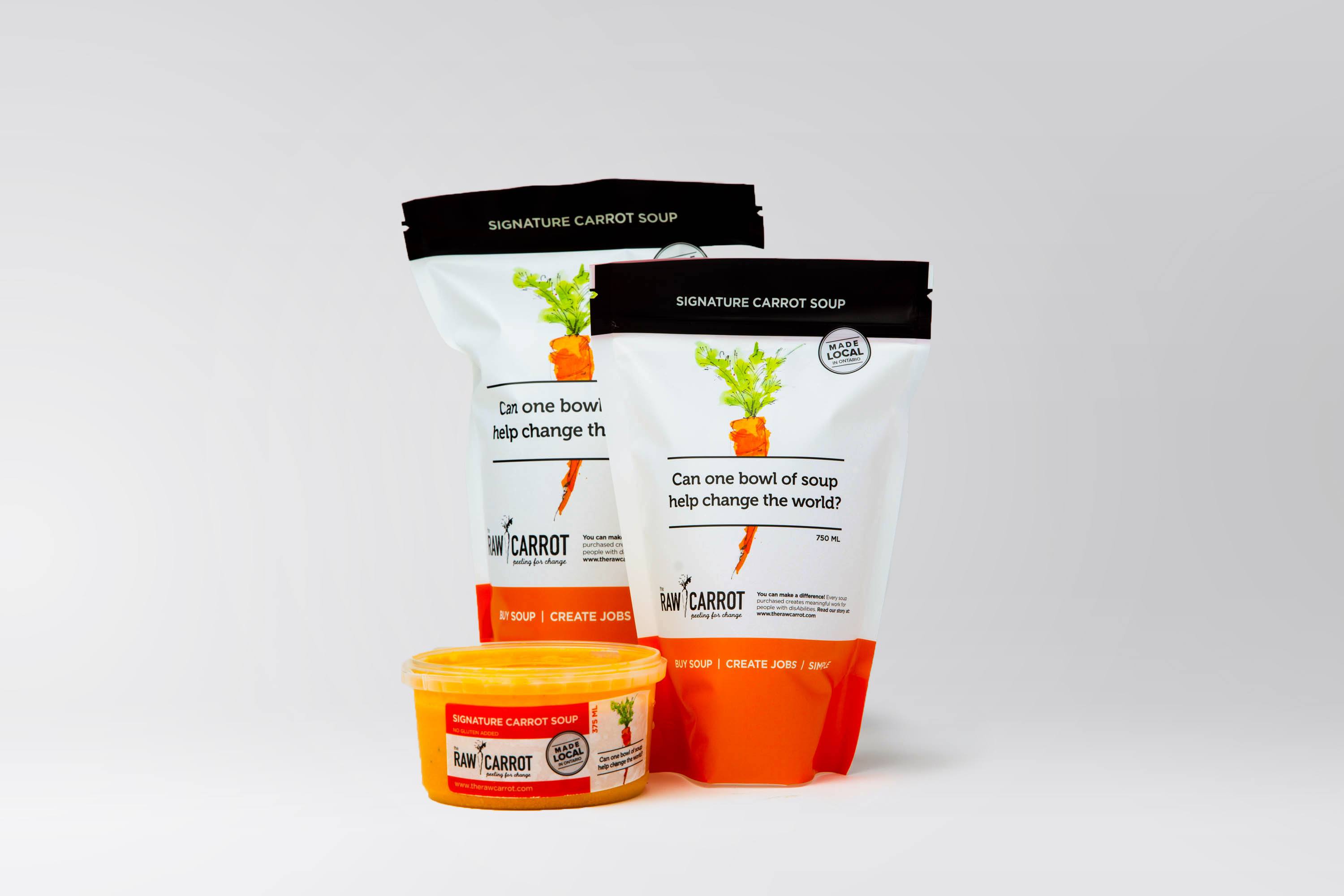 Please contact your closest location for "kitchen pick-up" pricing or to order in large quantities.
Paris Presbyterian Church: karen@therawcarrot.com
Mt Forest United Church: mtforest@therawcarrot.com
Mennonite Central Committee/Stirling Ave. Mennonite Church: jenn@therawcarrot.com
Woodstock Presbyterian Church  ipc@therawcarrot.com
– Gourmet-to-go Meal (375mls)
– 3 Serving Small Pouch (750mls)
– 6 Serving Large Pouch (1500mls) * not available at all locations
In addition to our church locations, find us in the freezer section at many retail stores near you.
Click the drop-down tabs under  "Find our Tasty Soup" and you'll find our stores listed by region.