"Kitchen-pick-up" Pricing!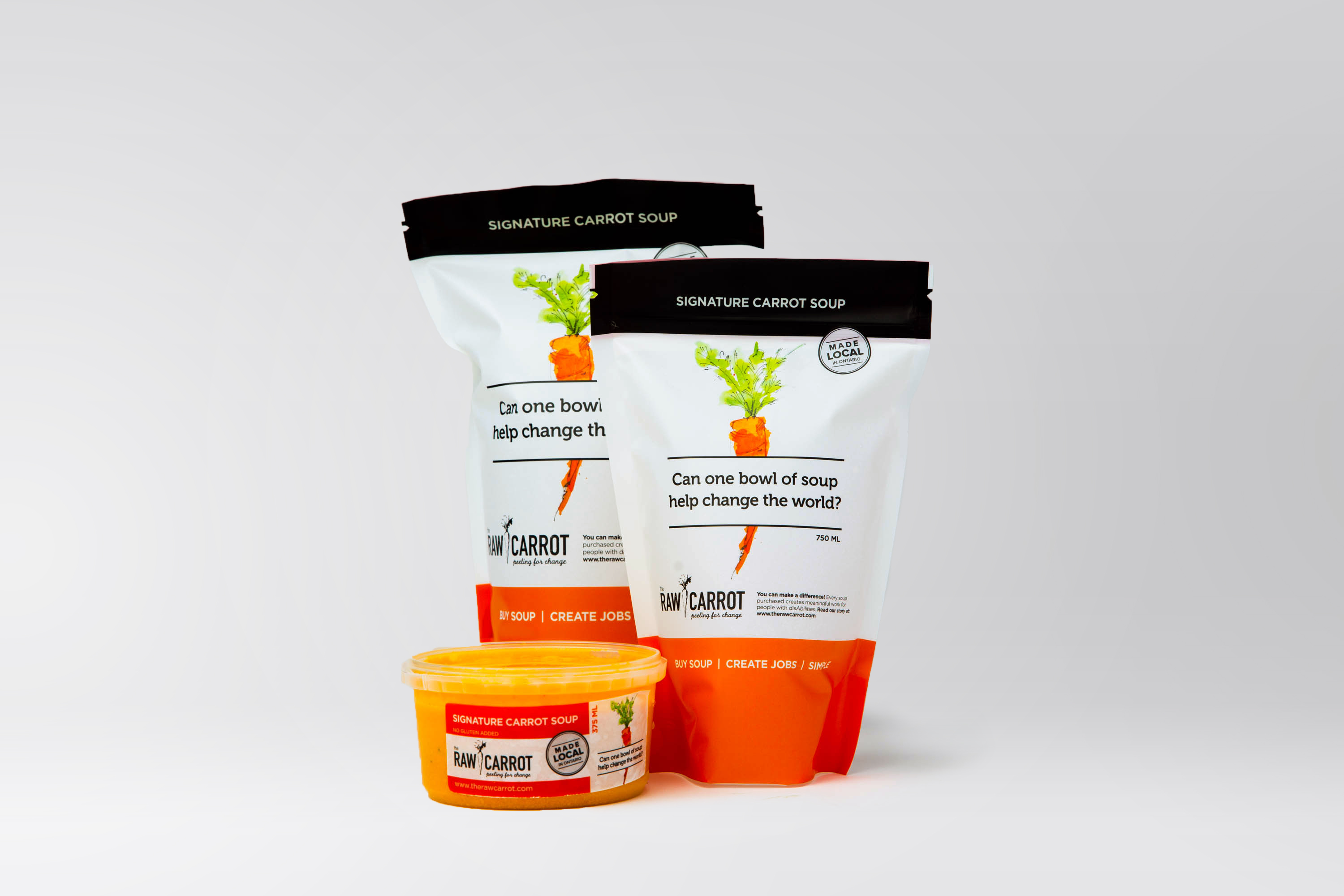 Please contact your closest location for "pick-up" pricing
Paris Presbyterian Church: shelley@therawcarrot.com
Mt Forest United Church: mtforest.rawcarrot@gmail.com
Mennonite Central Committee/Stirling Ave. Mennonite Church: jenn@therawcarrot.com
– Gourmet-to-go Meal (375mls) $3.99 or 4 for $14.99
– 3 Serving Small Pouch (750mls) $7.50 or 4 for $29.00
– 6 Serving Large Pouch (1500mls) $13.99 or 2 for $27.00
Gift Certificates:
Available in any denomination (pick up at church locations)
We accept Cash, Cheque, Visa and MasterCard (a small convenience fee will be aded to all credit card orders)
In addition to our church locations, find us at Farm Boy (Brantford, Kitchener, Cambridge & Hamilton), The Windmill (Mt. Pleasant), Ayr & Burford Foodland, Bennett's Apples & Cider (Ancaster), Brantwood Farms, Meat the Butcher & Harriston Packers (Mt. Forest).
How to order? Send us an email at info@therawcarrot.com – let us know what you would like and our staff will have it ready to go for pick up!