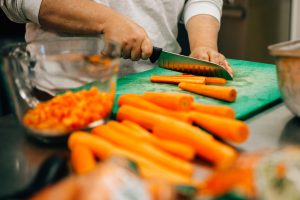 Annual Reports: The Raw Carrot leadership team is dedicated to sharing the success and growth of our work with the community.  We are excited to highlight the accomplishments of our staff for the first 2 full years of operation through our 2015 and 2016 Annual Reports.  We love to pay tribute to the generosity of our supporters!  With the dedication of our staff and volunteers we have learned many lessons along the journey and through God's grace have grown beyond our initial dreams.  We are now dreaming bigger and hope over the next years to extend The Raw Carrot kitchen into communities across Ontario – bringing meaningful work  & delicious soup to people living with a disAbility and barriers to traditional employment! At the Raw Carrot we are "peeling for change" as we believe a Hand Up is way better than a Hand Out!
2015 Annual Report – The Raw Carrot Soup Enterprise
2016 Annual Report – The Raw Carrot Soup Enterprise
Vision:Mission:Values
Vision:The Raw Carrot Soup Enterprise, an outreach ministry of Paris Presbyterian Church, seeks to fulfill the biblical mandate to "act justly, love mercy, and walk humbly with your God" (Micah 6:8). Our vision is for people in all communities in Canada to enjoy sustainable livelihood security.
Mission:As a not-for profit social enterprise, The Raw Carrot addresses the underlying causes of poverty and marginalization in Ontario through meaningful employment. We believe that a Hand Up is way more awesome than a hand-out!
Values:
We respect and value each individual as unique and made in God's image
We seek out justice in communities by actively working to securing equality for all
We strive to create an environment where people can thrive
We value creativity & innovation as an expression of each person's gifts and talents
We believe in collaboration & partnerships that enable us to achieve more by working together